---
Search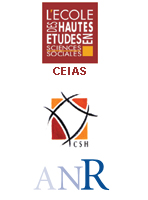 ---
Home page > Research Teams > The FOREST Team - Poverty, access to housing and conservation of peri-urban forests: the cases of Sao Paulo and Mumbai > Two peri-urban forests
Two peri-urban forests
Mata Atlântica, a biosphere reserve and source of water for Sao Paulo
The Mata Atlântica Reserve in Brazil has been reduced to 7% of its original size and is totally fragmented. Several metropolitan areas and Sao Paulo, in particular, are dependent on the conservation of this biotic area for their water supply and the protection of their climate. But promoters of clandestine housing settlements sell cheap plots to low-income groups promising them that they will be regularised in the future just as large tourist complexes and new condominiums come up without any concern for environmental planning. This "Biosphere Reserve in the green belt of the city of Sao Paulo" consists of various sectors. The sector situated to the north of the metropolis includes the Serra da Cantareira, one of the world's largest urban forests while the southern sector includes several hydrographically rich areas. In the north, the zone is subjected to a lot of pressure due to the construction of the metropolitan ring road, RodoAnel. In the south, there are sources of water supply that are also greatly threatened by urban expansion. In spite of the creation of the Capivari-Monos environmental conservation sector, the hydrographical network is threatened by the expansion of the urban sprawl due to the relocation of the poorest sections of the population in the peripheral sectors.
The Sanjay Gandhi Reserve, a peri-urban park on Mumbai's doorstep
An extension of the forests covering the Ghats, the Sanjay Gandhi (formerly Borivli) National Park, which has been declared a Biodiversity Hotspot by UNESCO, is partly located within the limits of the Greater Mumbai Municipal Corporation. It is a natural forest spread over 103 sq. km, whose ecological importance (as a source of water and carbon and a space for relaxation) is increased by its proximity to the megacity. Created in 1927, it acquired the status of a national park in 1982. The map (of no scientific value) available here is eloquent and shows how the park is surrounded by the city on the south, by railway lines and bypasses on its western and eastern boundaries, a tourist infrastructure inside it (not necessarily related to natural heritage, such as the Buddhist caves) and, in addition, the development of the Film City. In 1996, 800,000 persons lived on 800 hectares of "forest" land, many of them convinced that they had a right to the land since they had bought their plots from agents acting in league with officials of the Municipal Corporation. Following a complaint from an environment protection group, the High Court ordered in 2003 that there should be an end to encroachments, that alternate housing should be provided to the 33,000 persons who had settled there before 1995 and that the remaining 20,000 or so should be driven out without payment of any compensation.
---